Bet365 Bookmaker - Bonus Offers and Regular Promotions
bet365 have quickly built a reputation as one of the best sportsbooks with some of the best betting offers in the online gambling industry. Looking back through my records, I've held a bet365 account for over ten years now so am very familiar with the markets they offer, the extra features they have and the bonuses you can expect. Being one of the most well-known and popular online bookmakers, bet365 attract a lot of comments online and in the national press.
Not a week goes by without me finding either stories praising bet365's business success story or a forum post complaining about bet365's bonus policy. However, as a regular customer, I'm not swayed by what I have read and, as with most things in life, rely on my own experience of bet365 to form my personal opinions.
It's this experience and these opinions that I am sharing with you in this bet365 online sports betting review. So, with that in mind, sit back and read my experiences of the good and bad bits of the bet365 phenomenon and, more importantly, discover how you can get the most out of your bet365 account whether you already have one or are considering opening one.
Dave - Sports betting expert
Bookmaker

Bonus

Rating

Action
Advantages

Best odds guarantees available

Massive selection of sports & markets

Industry leading reputation for competitive odds

License

gambling comission

#55148

Device Compatibility

apple
windows
android

desktop
latpop
tablet
phone
#AD Bet £10 & Get £50 in Free Bets for new customers at bet365. Min deposit requirement. Free Bets are paid as Bet Credits and are available for use upon settlement of bets to value of qualifying deposit. Min odds, bet and payment method exclusions apply. Returns exclude Bet Credits stake. Time limits and T&Cs apply. 18+
The Rags to Riches Story
Who would have thought that a company operating out of a portacabin could become a market leader in the online gambling industry, leading the way with cutting-edge technology, innovations, products and services?
I can still remember when I opened my account with bet365. As a big football fan, I knew that they were based in Stoke and that the owner was a big Stoke City fan. As they were offering an attractive sign-up bonus, I had no hesitation in signing up.
When you consider that I am still receiving bet365 bonuses (reload betting offers) over ten years later, it shows that they make every effort to keep their valued customers happy and loyal – something that few sportsbooks can claim to doing. I don't want to bore you with all the memorable big wins and devastating near misses from the last ten years – we've all got stories like those - instead, let's talk about what you can expect when opening an account with bet365.
bet365's Interface: Keeping It Simple
To me, the bet365 website is simply designed with a clean interface. And that's a good thing. If you're anything like me, you just want to find the event you want to bet on, deposit money quickly and painlessly and place your bet. Too many online sportsbooks seem to want to distract you with flashing banners for their casino games or featured events. bet365 keep it simple, and I appreciate that.
With bet365, finding an event is just a matter of clicking on your chosen sport from the list on the left-hand side of the home page, and navigating to the exact betting market you require (such as Match Odds or Over 2.5 goals). You can make things even quicker by using the search function in the top-left of the screen. Type something like "Manchester" and all the events featuring Manchester teams will appear in the main window.
I really like the green and black colour scheme which is prevalent throughout the bet365 website too. It's easy on the eye unlike the glaring white screens you get at some other sportsbooks. This, coupled with bet365's easy navigation, makes using the site enjoyable. It's reassuring to know you can get your bets placed quickly and easily as opposed to panicking trying to find a Bundesliga match that's just about to kick off!
This stress-free experience is of paramount importance to me, and bet365's user interface makes things nice and easy.
bet365 Special Offers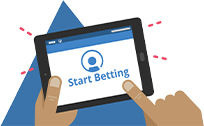 Open Account Offer
Up to £50 Free Bets for new customers
#AD Bet £10 & Get £50 in Free Bets for new customers at bet365. Min deposit requirement. Free Bets are paid as Bet Credits and are available for use upon settlement of bets to value of qualifying deposit. Min odds, bet and payment method exclusions apply. Returns exclude Bet Credits stake. Time limits and T&Cs apply. 18+
Sports
FOOTBALL

GREYHOUND RACING

DARTS

SNOOKER

BASKETBALL

HORSE RACING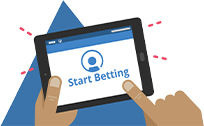 Complaints: Are They Justified?
Before we go any further, let's get the topic of bet365's criticism out of the way. What do people complain about it and are the complaints justified?
Most of the complaints you'll see online revolve around bet365's bonuses and promos. I've already mentioned I am still receiving bonuses on a regular basis after more than ten years with the company; bonuses which are actually very generous.
Because of the reputation, they have regarding the bonuses they offer, many punters sign-up for an account with the sole aim of taking advantage of bet365's bonuses. Nothing wrong with that… except they neglect to make any other bets. Naturally, bet365 offer these bonuses to reward their customers and keep them loyal, not to hand out gifts for nothing.
Like all sportsbooks, bet365 constantly review the betting habits of customers. Those who are clearly just using the site for the bonuses will soon find themselves excluded from future promotions. The vast majority of online complaints come from upset punters who have found themselves excluded in this way. Bear this in mind if you see negative comments on betting forums or Facebook groups.
It's easy enough to keep your account in good standing and continue to enjoy bet365's promotions for years – just use them regularly. Their betting odds are some of the best around, and bet365's bonuses will add some extra credits. Another complaint you might see from aggrieved bet365 customers is that they have been limited to lower bet sizes. For example, when trying to bet £50 on a football match, they may see the bet rejected, with a message on the bet slip advising a maximum allowed stake of £5.
This practice of limiting accounts has led some disgruntled customers to referring to the company as Bet £3.65, a jokey reference to the low stakes they're restricted to. The funny thing is - and don't forget that I have held a bet365 account for a long time - I have never had my bet sizes restricted and I still get bet365's bonuses on a regular basis.
Best sports selection

Live Stream Available for Many Events*
Here's a list of what I bet on the most at bet365
darts

snooker

motorsports

baseball

volleyball

golf
**Geo restrictions apply. Funded account or bet placed 24 hours prior to event required to access.awable.
So, you may be wondering, why is that?
The answer is that when I want to place a small acca on the weekend football (usually just a fiver), I place it with bet365. And if I want to place any other 'just for fun' bet, I make sure to place it with bet365 too. As most of the bets I place are small, I'm not viewed as a risk, and so my account doesn't get limited. This enables me to place the occasional larger bet. And, as bet365 can see I'm a regular customer, they have no problem in offering me bonuses and promotions in return for my continued business with them.
Compare this with someone who opens an account but then only takes part in the promotions or continually places large bets, perhaps on arbitrage opportunities. If these selections keep winning (and therefore costing the company money), it is not surprising that bet365 limit their accounts. Likewise, if they only take advantage of the generous promotions, they will soon find that these promotions get withdrawn.
That doesn't mean successful punters have to get limited or lose out on the bet365 bonuses. I have made a lot of winning bets over the years betting with bet365, and I have done that by staying below the radar. Bear that in mind if you read any negative reports about bet365. Yes, it's frustrating to have your account limited, but there are ways to avoid this happening if you're careful.
bet365 Customer Support: There If You Need It
You probably won't need to contact them often but, if you do, it's good to know that bet365's customer support are first class. Over the years, I've used bet365's live chat service to ask questions as diverse as how to apply my bet365 promo code, how a specific Asian handicap market worked and why my deposit wasn't showing in my account.
For some of these, I was expecting the live chat agent to tell me that they didn't know and would have to email me later with an answer. But, to their credit, bet365 have always been able to answer or resolve every question there and then.
A big problem with the support services at some sportsbooks is that it's clear the person you are talking to doesn't really have much knowledge about sports betting. And with many not having English as their first language, just being understood is often a frustrating struggle, let alone getting a satisfactory solution.
Customer Support
Phone: 08000 288 365, 0800 7810 365, 01782 674 757
Email: support-eng@customerservices365.com
Address: Stoke-on-Trent, Staffordshire, ST1 5SZ, United Kingdom
Live chat: Yes
non stop customer support
Of course, this is not the agents' fault as they're trying to do the job to the best of their ability, but, in my experience at least, the support staff at bet365 are all native English speakers and know what they are talking about. One thing to bear in mind is to you'll need to quote your PIN when contacting live chat. This is a four-digit number that you will have chosen during the sign-up process and is needed before they will talk to you about any personal or financial details, in the interests of data security.
It can be frustrating if you have a question regarding your account details and can't remember your PIN. But, as long as you can quote it, any questions you have should be answered quickly and accurately. One more point about the bet365 live chat facility before we move on - don't expect the kind of banter you might get from the live chat at bookies like Paddy Power.
bet365 are straight to the point, very polite but no joking along the way. I don't know about you, but that is just how I like it! I've got better things to be doing with my time than chatting with someone I don't know, and I appreciate having problems solved quickly and painlessly.
Don't Take Offence to bet365's Verification Requests
When you go to sign up with bet365, sooner or later you will have to go through their verification process. It's best to get this out of the way as soon as you can. Some people take offence to these requests as you have to upload photocopies (or photos) of your passport or driving licence. It can seem invasive but is all part of the industry standard "know your customer" checks, used to make sure you are who you say you are and cut down on fraud.
Like every other sportsbook governed by the UK Gambling Commission, bet365 require you to verify your name, address and date of birth. A driving licence will cover all of these. If you don't have a driving licence, you can use your passport plus a copy of a bank statement or utility bill. On rare occasions, you might have to provide a photocopy of the front and back of a debit or credit card you've used to make a deposit. If you're asked to provide card details, it's perfectly acceptable to blank out some of the digits including the three CV2 digits on the back of the card.
All of this is absolutely standard and should not be feared. If you are planning on opening accounts at several different sportsbooks, scan and save your ID documents on your computer so that you can upload them quickly and easily for future ID requests. You will not be able to withdraw any funds until the bet365 verification process is complete so it's worth doing as soon as you can.
bet365 Promotions Can Come Thick and Fast!
The main thing to remember about any bet365 bonus code is that they are strictly '18+' and that 'T&Cs apply'.
If you are under 18 years of age, there's just no point in trying to open an account. You won't be able to verify your account, and it will be shut down. Wait until you are 18 and you can take advantage of every bet365 promo code that comes your way. Until then, learn everything you can about value betting, trading and betting on your favourite sports.
Similarly, don't allow under 18s to use your betting account!
If you see a bet365 welcome bonus code or a bet365 deposit bonus code, these will nearly always be for sign-up offers and should be entered during the registration process. In my experience, most bet365 promotions do not require you to enter a bonus code.
Keep an eye out for emails from bet365 as this is how you will find out about loyalty bonuses. Terms and conditions apply to all bet365 bonuses, and you should read these carefully to make sure you qualify. And, of course, they're only open to customers aged 18 or over. During your time with them, bet365 are likely to offer many types of bonus so look out for emails with subject lines like the following:
bet365 sign-up bonus code
bet365 new customer bonus code
bet365 joining bonus code
bet365 welcome bonus code
bet365 new account bonus code
bet365 deposit bonus code
The terms and conditions of the bet365 promotion will make it clear what the bonus can be used on. For instance, you might need to place a pre-match bet on a specified match to qualify for a bonus bet. This bonus bet might then need to be placed on the same match in-play. Make sure you understand what needs to be done to take advantage of bet365's offer.
Some of bet365's bonuses run for the entire season and don't require a bet365 promotion code or waiting for an email. For instance, the bet365 Euro bonus gives you an extra payout on football accumulators of at least 3 matches (there's a similar bet365 Euro basketball offer as well). The exact percentage bonus gained depends on the number of teams, and other terms and conditions apply too (18+).
The Verdict
You can probably tell from this bet365 sports review that I rate the sportsbook highly. I always recommend bet365 to friends and family if they ask about online sports betting. I've always found the betting odds to be very competitive, the customer support to be professional and the bet365 loyalty bonuses to be generous.
Pros & Cons
Pros
Best odds guarantees available

Massive selection of sports & markets

Industry leading reputation for competitive odds

Fully licensed and regulated by Gambling Commission
Cons
Limited to the size of bets
#AD Bet £10 & Get £50 in Free Bets for new customers at bet365. Min deposit requirement. Free Bets are paid as Bet Credits and are available for use upon settlement of bets to value of qualifying deposit. Min odds, bet and payment method exclusions apply. Returns exclude Bet Credits stake. Time limits and T&Cs apply. 18+
I've never had any problems finding the event and market I want to bet on, and their site has always been stable and secure in my experience. If you're looking for a new sportsbook or want to benefit from bet365's bonuses, I can recommend them without hesitation.
With features such as live streaming* (**Geo restrictions apply. Funded account or bet placed 24 hours prior to event required to access.awable.) and a cash-out facility plus a minimum stake of just £10, bet365 is a sportsbook that should appeal to everyone from casual weekend punters to professional gamblers.
It doesn't get much better than that, does it?
Other Recommended Bookmakers
Bookmaker
Sports
Payout %
Info
Rating
Action
Read Review

21

97.09%

In-Play and live streaming

One of the widest range of markets

BET NOW

#AD T&Cs apply. 18+

Read Review

17

95.76%

Betting exchange platform

Wide range of free bet offers

BET NOW

#AD T&Cs apply. 18+